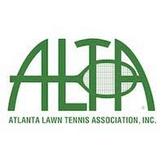 Tennis Teams
The Sentinel West/Wyckford​ subdivisions host three ALTA tennis teams:
Men (Spring & Fall - Saturday)
Women (Spring & Fall - Thursday)
Mixed (Summer/Saturday & Winter/Sunday)
All teams are B level doubles ALTA teams that play morning matches starting at 9 am except Winter Mixed which starts at 1 pm on Sunday. We are always looking for neighbors to join one or more of our teams. Please contact Gary Wheeler at 404-771-2613 for information.
​The Fall Women's and Men's teams begin play in September.
Pickleball: The tennis courts were resurfaced this Summer and also stripped for Pickleball. If you are interested in learning how to play Pickleball or looking to play pickup Pickleball, contact Gary Wheeler at 404-771-2613 as we may organize some Introduction to Pickleball and related events this Fall as the weather begins to cool down.