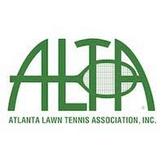 Tennis Teams
The Sentinel West/Wyckford​ subdivisions host three ALTA tennis teams:
Men (Spring & Fall - Saturday)
Women (Spring & Fall - Thursday)
Mixed (Summer/Saturday & Winter/Sunday)
All teams are B level ALTA teams that play morning matches starting at 9 am except Winter Mixed which starts at 1 pm on Sunday. We are always looking for neighbors to join one or more of our teams. Please contact Gary Wheeler at 404-771-2613 for information.
The Summer Mixed team recently wrapped up a winning season as the Runner-Up at City Finals. The Men's and Women's teams begin play in mid-September. The Men play on Saturday and the Women play on Thursday.